Immulink MBG® is a patented organic extract derived from selected mushrooms, designed to activate the body's innate defense mechanisms.
This extract promotes immune health, enhances cognitive abilities, and minimizes health challenges, offering a comprehensive solution to wellness.
The key active ingredient in Immulink MBG® is beta glucan, a naturally occurring glucopolysaccharide found in mushrooms, which has been scientifically proven to mobilize components of the immune system and provide numerous benefits including:
Genuine extract with proven adaptogenic function
Support healthy immune responses
Functional prebiotics for digestive support
Enhance skin elasticity and promote skin health
Immulink is a natural ingredient that is certified organic, Kosher and HALAL and has been notified as GRAS (Generally Recognized as Safe) by the FDA. It is allergen and GMO-free and can be added to a variety of daily consumables such as food, beverages, nutraceuticals, and skincare products.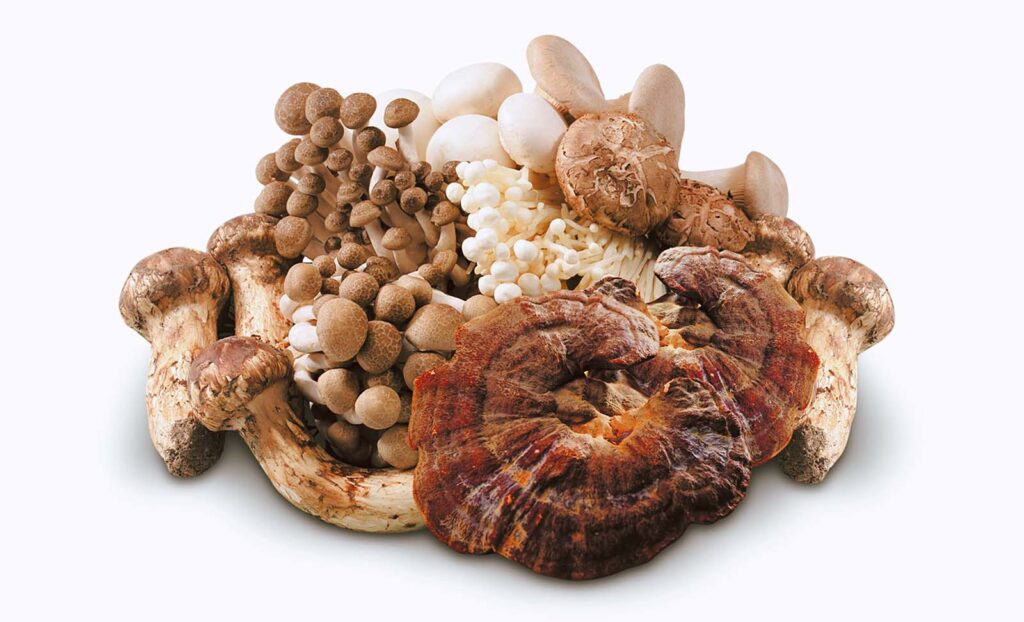 Physical and Chemical Specifications
Appearance: Fine light beige powder; transparent in solution
Odor: None
Taste: Bland
Solubility: Hydroscopic with solubility of 95-99%
Stability: Acid/Alkaline stable (pH 1-11), retort processing and heat/freeze/thaw stable
Total Carbohydrate/Polysaccharide (%): > 90
Beta glucan (β-1,3/1,6 glycosidic linkage) (%): Minimum 70
Fat (%): < 1
Protein (%): < 1
LOD (%): < 5
Storage: Ambient condition away from moisture and direct sunlight.
Packing: 20 Kilograms paperboard box